Tyler Archie
---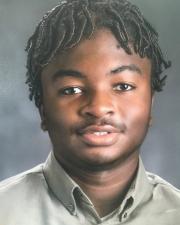 Heart of America Patriot Foundation Scholarship recipient
Warhawk Family of Scholarships recipient
Contact Info
Want to learn about this and our other scholarships?:
---
Biography
—
I am excited to attend KU this fall (2022). I am majoring in Marketing and Sports Management. My mother and father both served as U.S. Marines for several decades (46 years combined). My brothers and sisters were all born in different duty stations. I am really looking forward to growing as a man and in my academics. I am also excited to witness firsthand KU Basketball in the loud and joyful student section!
Finally, I would like to thank the donors who have provided the funds for my education. I really appreciate this and will work hard in the classroom! 
Thank you so much and Go Jayhawks!