Cecilia Yoon
---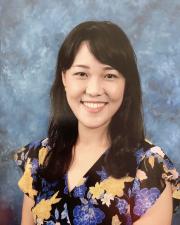 Military Family Scholarship recipient
Contact Info
Want to learn about this and our other scholarships?:
---
Biography
—
Cecilia is pursuing her doctorate degree in Curriculum and Instruction and plans to study the function of texts in widely-used elementary
curriculum materials in her dissertation. She is also a military spouse who currently substitute teaches at Fort Riley.